PREMIUM MATERIALS RESPONSIBLE INNOVATION
At MAISON de SABRÉ, we are dedicated to excellence. From the first sketch to the final stitch, we maintain a maniacal eye across every step of our production process, to ensure we are delivering the highest standards, with the lowest environmental impact. First-rate raw materials, cutting-edge leather working techniques and heritage craftmanship are the pillars of our production and the reason we are proud to stamp our name onto every product.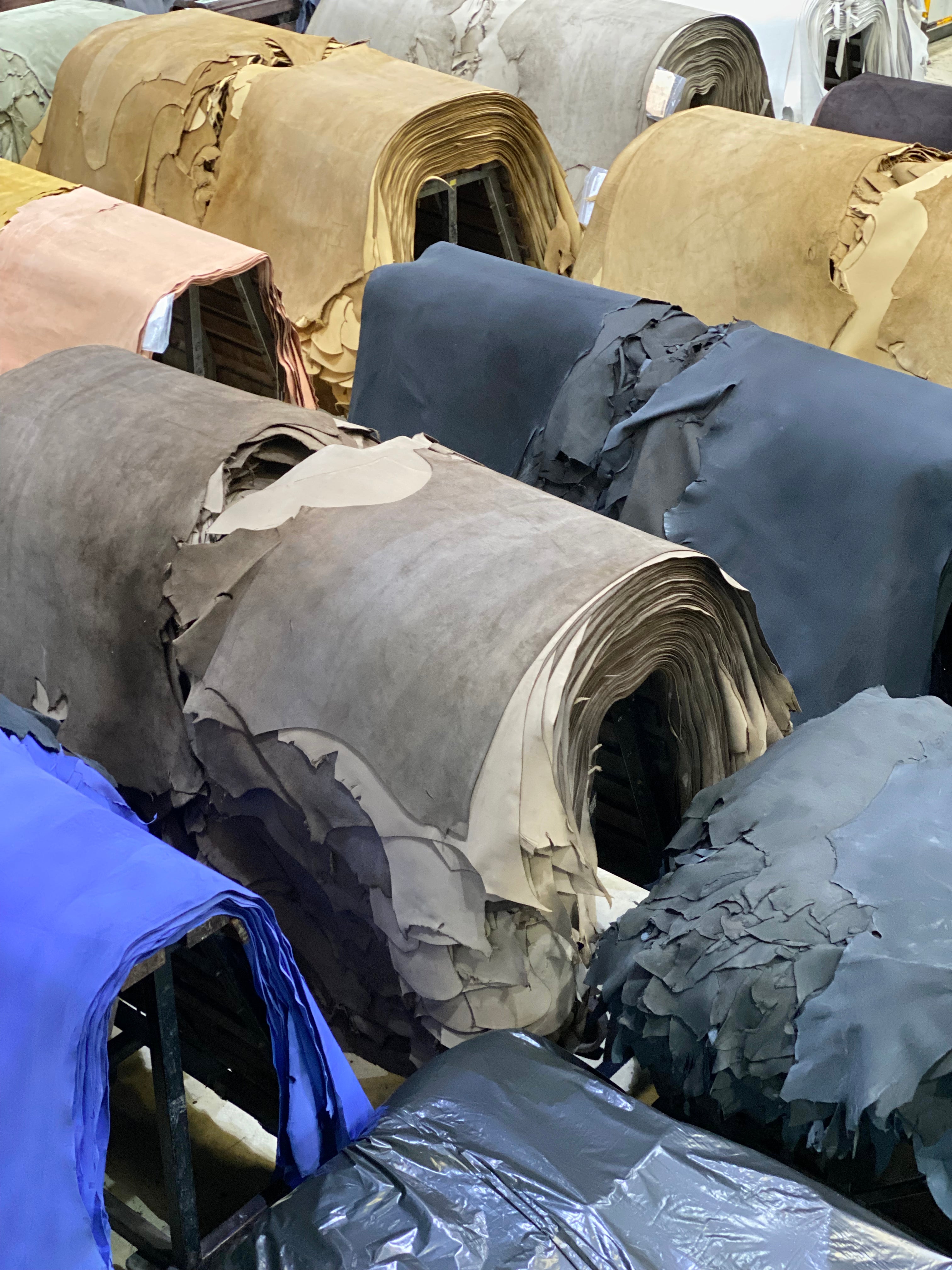 LWG GOLD-RATED TANNERIES
We are resolute in our commitment to sustainability. Which is why we exclusively source full-grain leather from Gold-Rated European tanneries that operate under the responsible practices of the Leather Working Group (LWG). This body rewards tanneries that uphold the highest international standards for leather production: from their use of water and energy to their chemical management and health and safety practices.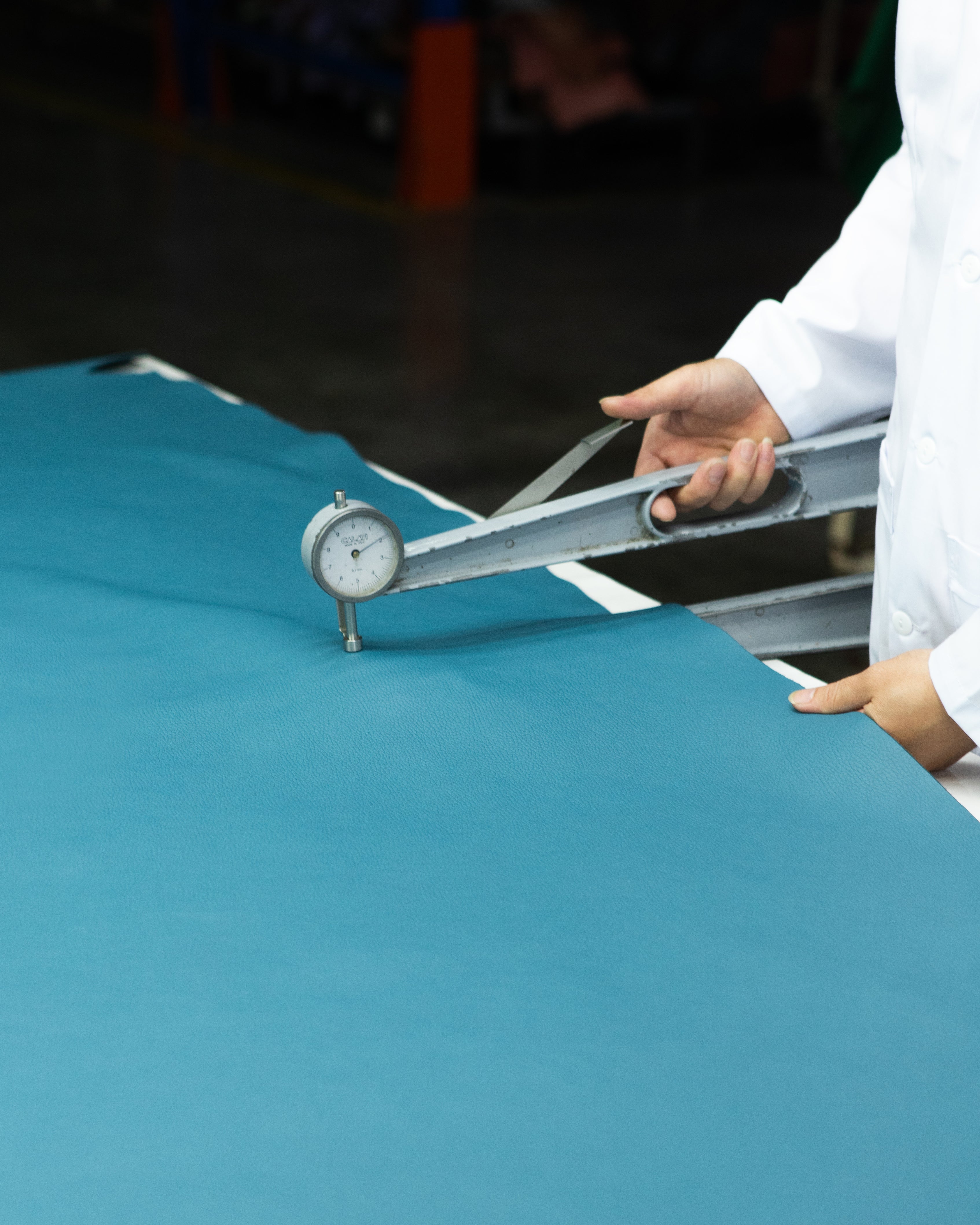 QUALITY ASSURANCE
Crafted from premium full-grain cowhide known for its exceptional strength, hand feel, and durability, our products are made from the highest quality of leather available globally. To ensure that every stage of our material journey embodies our values and quality standards, our founders, Omar and Zane Sabré, maintain a critical hands-on role throughout the production process. Together, they defined the 13-point testing protocol that assesses the quality characteristics of our leather, from composition to colour endurance, and abrasion resistance. Only once the leather passes these rigorous tests is it sent to our production partner where our founders oversee the transformation from hide into final product. Each of the pieces are meticulously hand-finished in Sydney, Australia where your personalisation is carefully added by hand.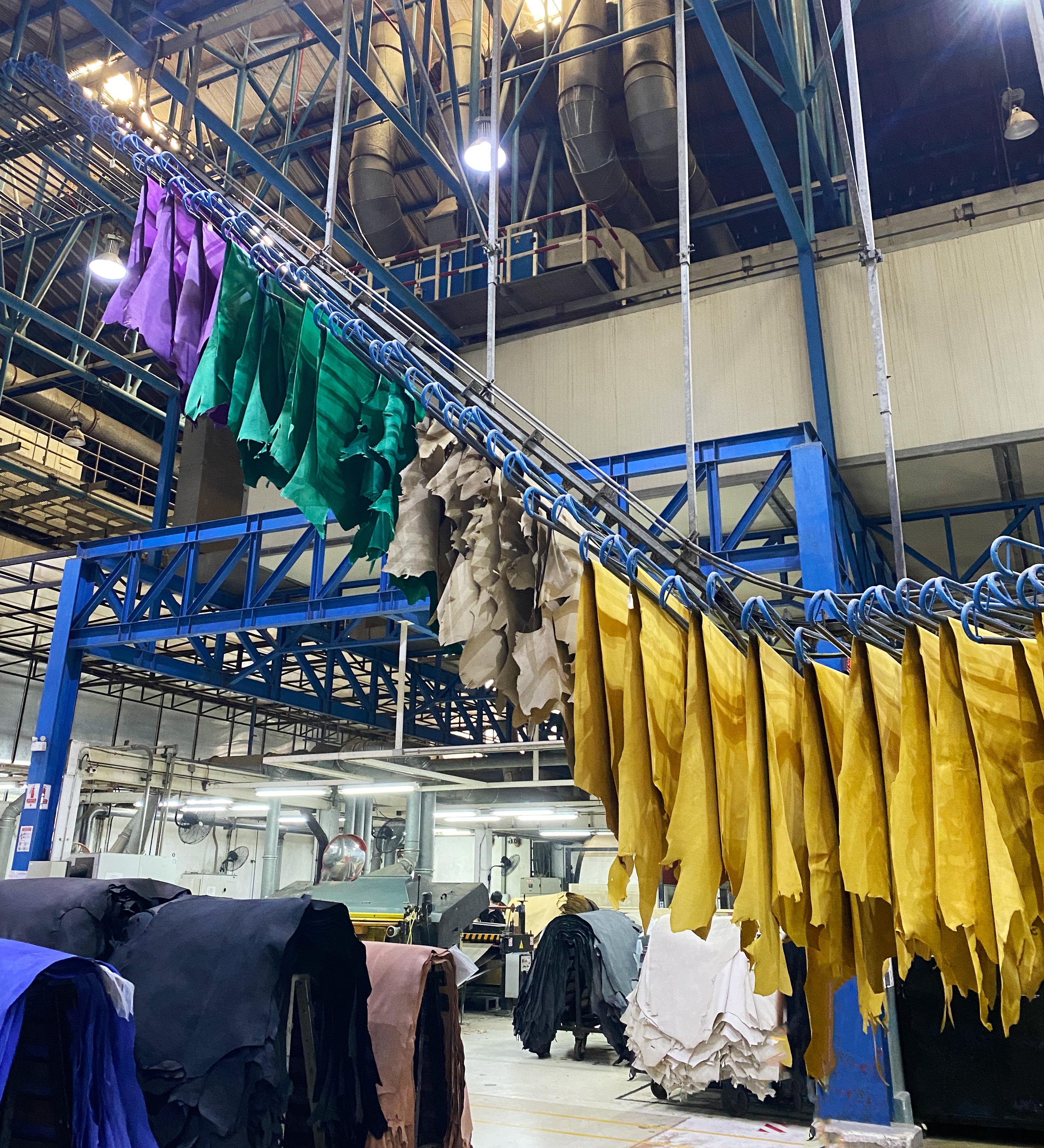 DriTan™ TECHNOLOGY
Our principal partner, based in the Netherlands, sources all of its leather from central Europe and is the pioneer behind the world's most sustainable tanning technology: DriTan™. This revolutionary technology extracts the natural moisture from raw hides: saving up to 20 litres of freshwater per hide – the equivalent of 25 million litres per year. Additionally, DriTan™ uses 33% less tanning ingredients than traditional methods, which stops 600 tons of sludge from entering landfill each year.
Mission
We create the world's most colourful statement accessories to inspire a global community to achieve and make their difference. We invite you to put your best self forward and #MakeYourMark.
Vision
We strive to be the change we wish to see. By investing in the newest sustainable technologies and eco-conscious practices, we are positively disrupting the next generation of luxury.
Values
Individuality. Inspiration. Action. We believe in celebrating diversity, individualism, and self-expression. Through personalised, high-quality, innovative products, we stand as a platform to inspire and embolden.
"When you touch any of our products, when you look at the detailing, you'll see everything is measured and calculated, down to the millimetre, down to the micron. We know every single stitch; we know the thickness of the thread and the needle. We want to be so incredibly proud of everything that we do, that we're guaranteeing it by stamping our name on it." - Omar Sabré